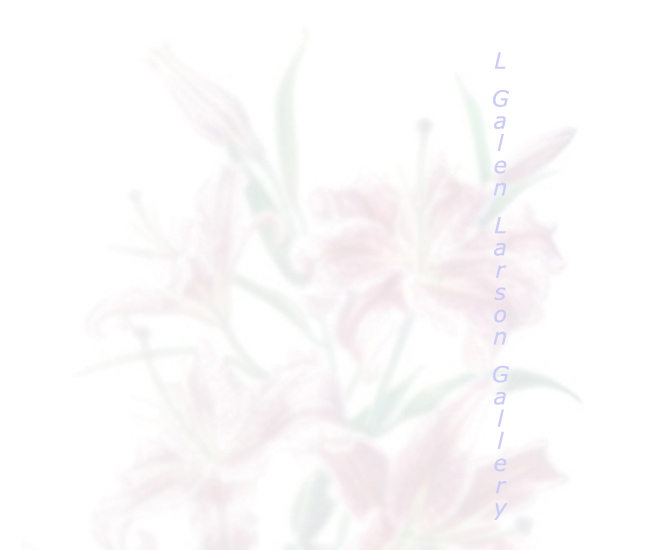 "Flowers are something that we can take for granted," Larson states, "or they can be seen as a symbol of hope for us and a gift from a Creator who loves us."
L. Galen Larson
L. GALEN LARSON grew up surrounded by flowers on a dahlia farm in Lynden, Washington. After graduating from Western Washington University and traveling for one year, he began his career as a graphic designer in Houston, Texas. Since returning to the Northwest in 1979, Larson has owned and operated Galen Design Associates in Mount Vernon, serving a wide variety of clients from agricultrual, industrial to high-tech interests. His work continues to receive national and regional awards for design excellence and has been published internationally.
In 1986, he established the annual Skagit Valley Tulip Festival Poster Series. He designed and produced its first poster, but is perhaps best known for his Tulip Poster Trilogy Series (1990-1992). Larson has also produced limited edition contemporary botanical prints as well. Further, his floral illustrations have been introduced in a garment line that is enjoying distribution throughout the United States, and have also been published internationally by Hallmark Cards and Sunrise Greeting Cards.